Why Olive Green Kitchen Cabinets?
Olive green is a warm and earthy color that can bring a calming and organic feel to your kitchen. This color is reminiscent of nature and can give your kitchen a comfortable and inviting atmosphere. Because it is a more muted shade of green, it can serve as a neutral backdrop and blend well with many other colors and design elements.
Color Combinations and Materials:
Olive green cabinets can look great with a range of colors. Some popular combinations include:
White and Olive: A crisp, clean white paired with olive green can create a fresh and light look in your kitchen. Consider white countertops or a white backsplash.
Wood and Olive: Olive green can pair well with natural wood tones. Wood countertops or wooden floors can create a warm and rustic look.
Black and Olive: For a more dramatic and modern look, consider pairing olive green cabinets with black accents. This could include black countertops, black appliances, or even a black kitchen island.
Gold and Olive: Gold or brass hardware can add a touch of luxury to olive green cabinets. Consider gold handles, faucets, or lighting fixtures.
As for materials, olive green can work well with a variety of finishes and textures. Matte finishes can give a modern and sleek look, while a distressed finish can create a more rustic and vintage feel. Olive green also looks great on a variety of cabinet styles, from modern flat-panel cabinets to more traditional raised-panel cabinets.
Best Olive Green Kitchen Cabinets Ideas in 2023:
Olive Green Kitchen with Shaker Cabinets
Cabin Kitchen with Stained Wood Walls
Olive Green with White Cabinets
Olive Green with Fluted Cabinets
Some Gold Touches
Olive Green Kitchen with Grey Cabinets
Pink Pendant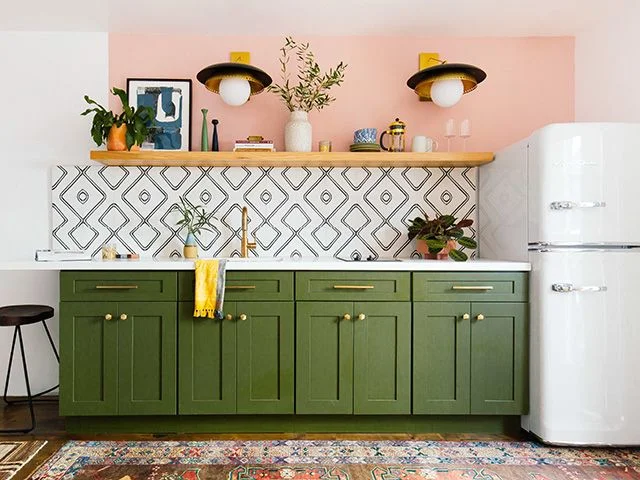 Modern Kitchen with Lower Olive Green Cabinets
Sunflower Kitchen with Olive Cabinets
Olive Green Kitchen Cabinets and A View
Rustic Olive Green Kitchen
Olive Green Kitchen with An Island
Bamboo Accent
Olive Green Kitchen with Open Shelves
Bohemian Olive Green Kitchen
Three Shades of Olive Green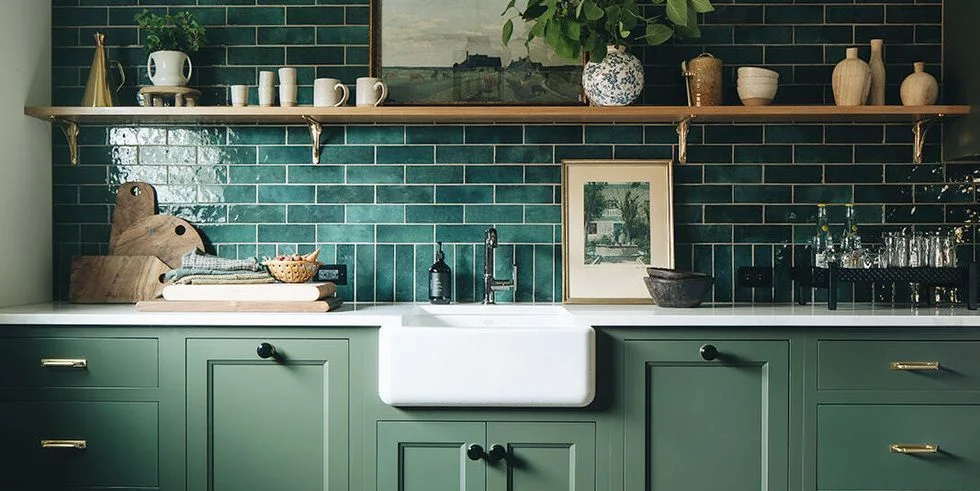 Olive Green Marble
Olive Green Kitchen Cabinets and Black Appliances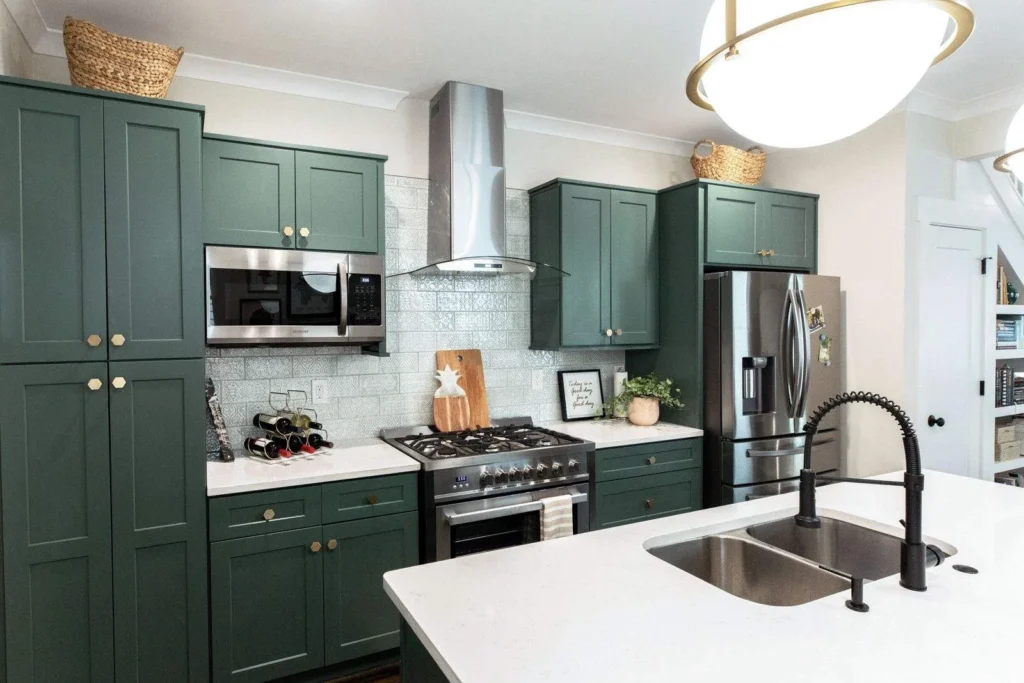 Dark Olive Green Cabinets
Contemporary Kitchen with Olive Green and White Cabinets