What You Need for Farmhouse Kitchen Curtains
Creating farmhouse kitchen curtains is a great way to add a touch of rustic charm to your kitchen. To get started, you'll need some fabric, curtain rods, and various other materials. You can choose from many different prints or colors that fit in with the rest of your decor. Once you have the fabric, measure the window area and make sure it will fit nicely before cutting it to size.
Next, hem the edges as needed and attach a curtain rod along the top of the fabric. Finally, hang your farmhouse curtains on the rod and make sure they are secure. If desired, add additional embellishments such as tassels or colorful ribbons for an extra bit of pizzazz.
Why Choose DIY?
DIY projects are a great way to save money and add your own personal touch to any room. DIY farmhouse kitchen curtains offer the perfect opportunity to customize your space without breaking the bank. Not only are they generally much cheaper than pre-made curtains, but you can also choose fabric, colors, and patterns that fit perfectly with your existing decor.
Furthermore, if you make them yourself you can ensure that they will be of top quality and exactly what you envisioned. DIY projects also give you the chance to get creative and use various techniques or materials that may not be available in pre-made options. So why not give it a go? You'll be sure to love the results!
Types of Curtain Rods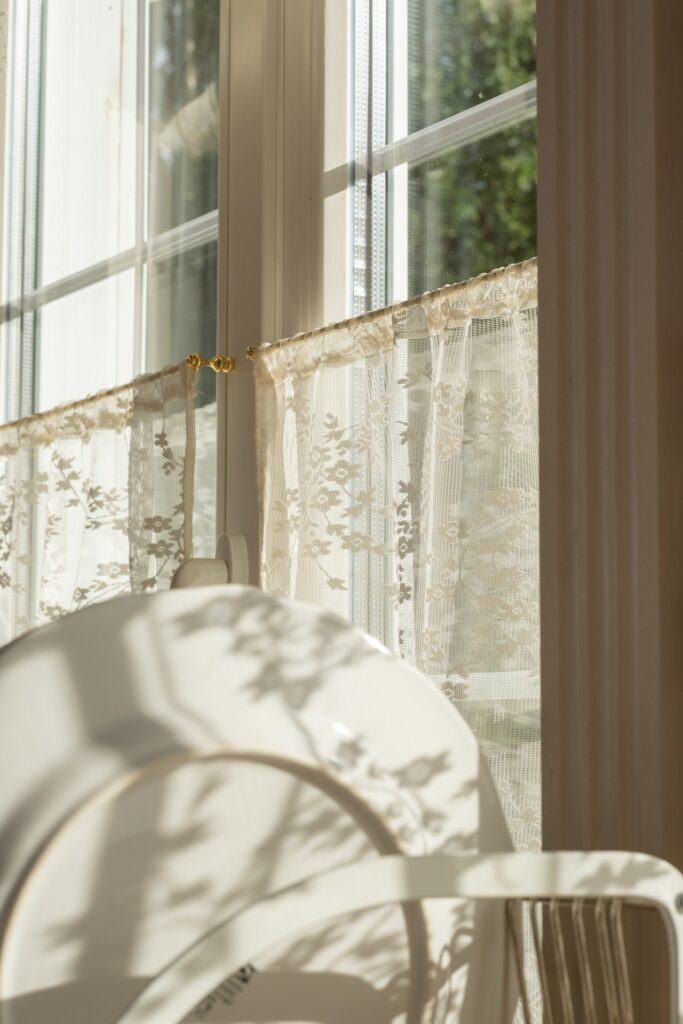 When it comes to choosing the right curtain rod for your DIY farmhouse kitchen curtains, there are several options to consider. First, you have the standard metal rods that come in a variety of sizes and shapes. These are usually quite inexpensive and easy to install. Next, you have wooden rods which offer a bit more style and sophistication.
You can find these in many different colors and finishes, allowing you to customize them to fit your space perfectly. Finally, double or triple rods are great if you need extra width for your curtains or want to layer them with sheers or other light fabric panels. Whichever option you choose, just make sure that it is strong enough to hold up your curtains!
Simple Curtain Rods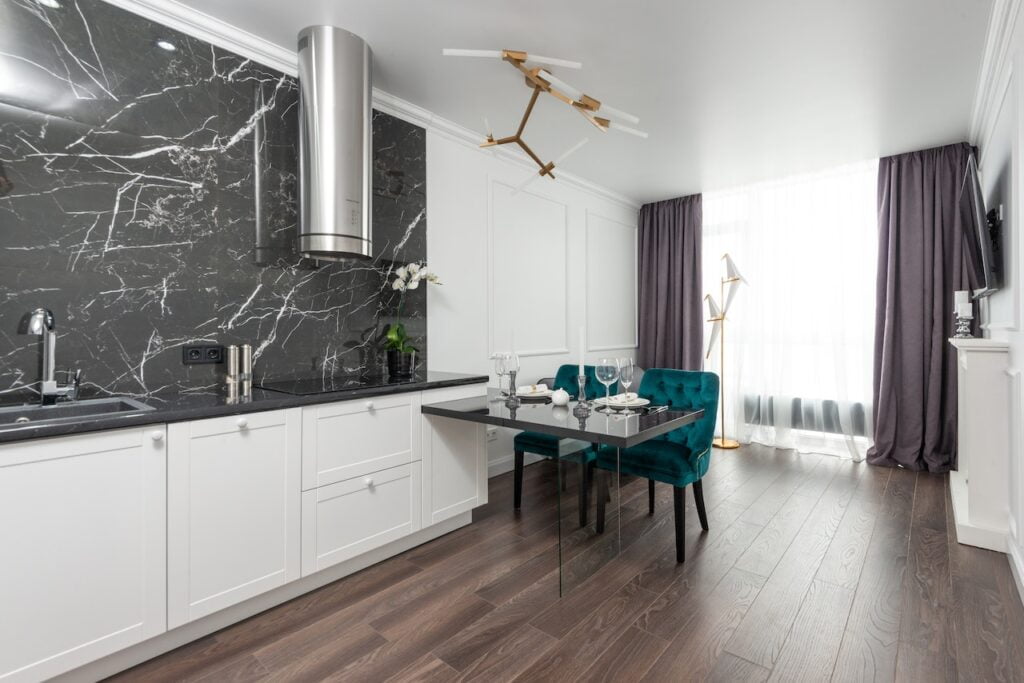 Simple curtain rods are a great option for those looking to add a touch of farmhouse charm to their kitchen. These basic metal rods come in a variety of sizes and shapes, so you can easily find one that fits the window in your kitchen perfectly. Plus, they're fairly inexpensive and easy to install. They also offer enough strength and durability to support heavy curtains without sagging or bending.
To make them even more versatile, many simple curtain rods come with adjustable lengths so you can customize the fit for your window. And if you want to layer your curtains with sheers or other light fabric panels, double or triple rods are an ideal choice.
Tension Rods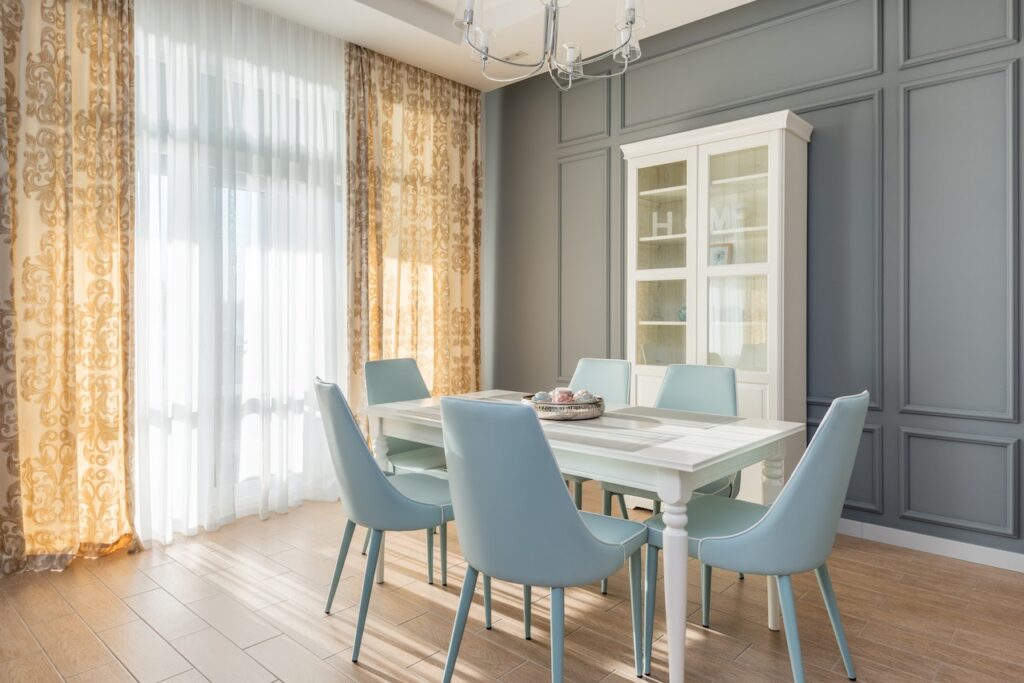 Tension rods are a great way to bring farmhouse charm to your kitchen without the need for complicated installation. Unlike traditional curtain rods, tension rods don't require any tools or drilling into walls as they are designed to be mounted with adjustable tension. To install them, simply adjust the rod's tension until it fits snugly inside your window frame and hold it in place with the included rubber end caps.
This makes them ideal for renters or those who would rather not put holes in their walls. Another great feature of tension rods is that they come in a wide variety of sizes and colors, so you can easily find one that fits the style of your kitchen perfectly. Plus, they're lightweight and easy to move around if you ever want to rearrange your curtains or switch up the look of your kitchen.
Single Panel Options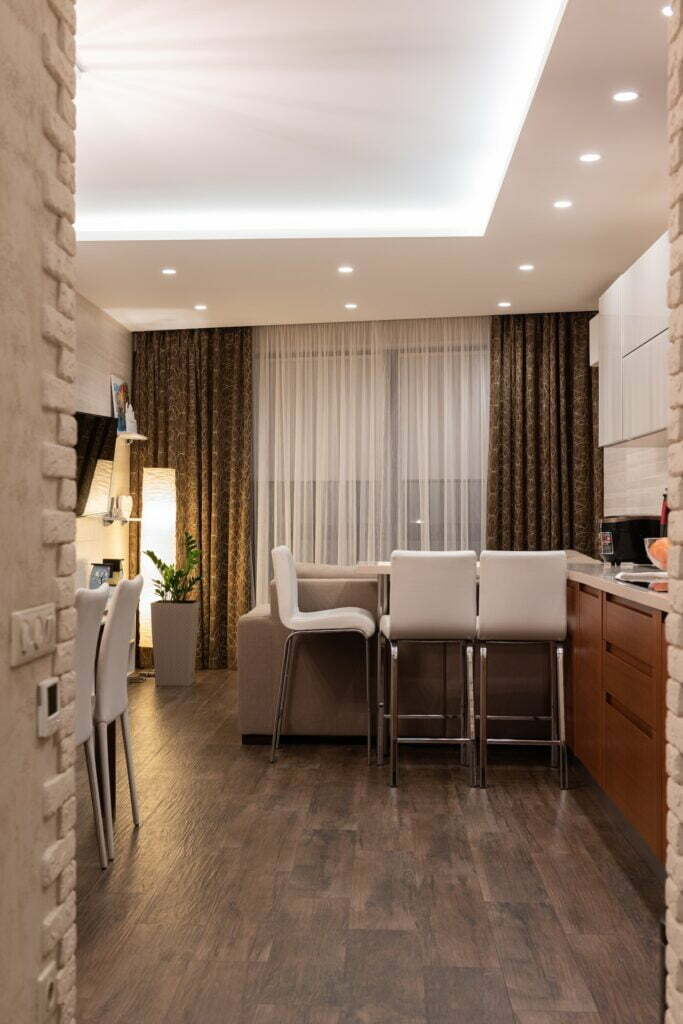 Single panel options are a great way to bring a cozy farmhouse look to your kitchen without sacrificing any natural light. Single panels are perfect for windows that are too small for multiple curtains and they come in a wide range of fabrics and styles, so you can easily find one that fits the style of your home.
They're also easy to install; simply slide the curtain rod through the top of your single panel, then attach it to brackets on either side of the window frame. If you want extra insulation, you can add lining or blackout fabric behind the single panel.
You can also adjust the length of your curtains depending on how much privacy or sunlight you want in your kitchen. With these versatile options, you can quickly change up the look of your kitchen with minimal effort!
Creative Ideas for Curtain Rods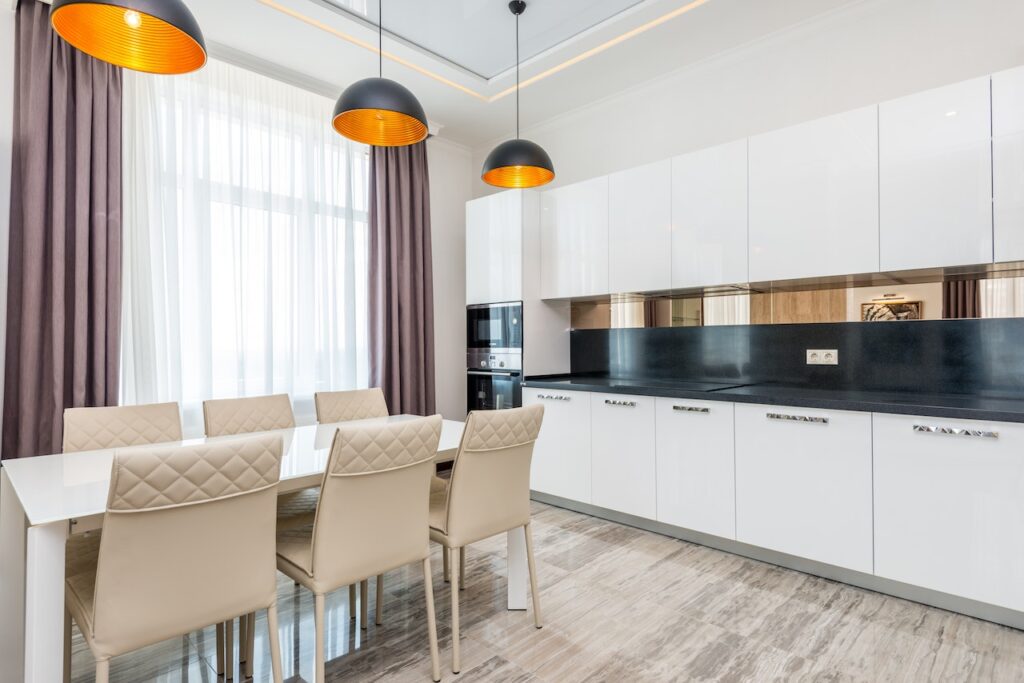 When it comes to decorating your kitchen, curtain rods can make or break the look. With a little creativity, you can take plain white rods and turn them into stylish accents that reflect your personal style. For an industrial touch, use plumbing pipes as curtain rods. Copper is a great choice for a modern farmhouse look and you can easily match them with copper hardware throughout the room.
Alternatively, you can add texture and color by wrapping rope around simple wooden dowels or use vintage doorknobs as makeshift finials. To maximize light in the room, suspend thin rods from the ceiling instead of attaching them to the wall or window frame.
Finally, if you're looking for an even more unique option, repurpose old barn doors into sliding curtain rod holders—it's sure to be a conversation starter! No matter which option you choose, these creative ideas will help bring personality to your kitchen decor!