A farmhouse sink is a type of kitchen sink that has a deep, wide basin and an apron front. This style of sink was traditionally used on farms to clean and wash large items such as vegetables, dishes, and livestock. Today, the farmhouse style has become popular for giving kitchens a rustic look.
Farmhouse sinks are made from materials like stainless steel, copper, fireclay, and cast iron. These sinks offer plenty of room for washing dishes and other kitchen items, making them ideal for busy households.
The apron front also helps protect the countertop from water damage caused by splashes or spills. Additionally, many farmhouse sinks have pre-drilled holes in the side or top to accommodate fixtures such as faucets or soap dispensers.
Popular Materials for Farmhouse Sinks
Farmhouse sinks come in a variety of materials, each with its own unique look and benefits. Stainless steel is one of the most popular materials for farmhouse sinks due to its durability and affordability.
Copper is another material that can give your sink a classic, timeless look. Fireclay is extremely durable and resistant to scratches, making it a great choice if you're looking for something that will stand up to heavy use.
Cast iron sinks are also popular as they have a timeless look and can be found in a range of colors. Whatever material you choose, make sure it complements the style of your kitchen and fits your budget.
Counter Space Considerations
When it comes to selecting a farmhouse sink, counter space considerations are important. If you have limited counter space, then a smaller single bowl sink may be the best choice.
Alternatively, if you have more counter space available, then a larger double- or triple-bowl sink may be an ideal solution. You should also consider whether you need an integrated drainboard or cutting board as part of your sink setup.
Finally, check to make sure the dimensions of the sink fit in the available area before making your purchase. All these factors will help ensure that you find the perfect farmhouse sink for your kitchen.
What Size Sink Should I Get?
When selecting a farmhouse kitchen sink, the size of the sink is an important consideration. The size of the sink you choose should be based on the amount of counter space available in your kitchen.
Generally speaking, single bowl sinks are appropriate for smaller kitchens with limited counter space, while larger double- or triple-bowl sinks may be more suitable for larger kitchens with more counter space. It is also important to consider whether you need additional features such as an integrated drainboard or cutting board.
In addition, make sure to check that the dimensions of the sink will fit in the available area before making your purchase. By taking these factors into account, you will be able to find a farmhouse kitchen sink that fits perfectly into your kitchen.
Drop-In vs. Undermount Sinks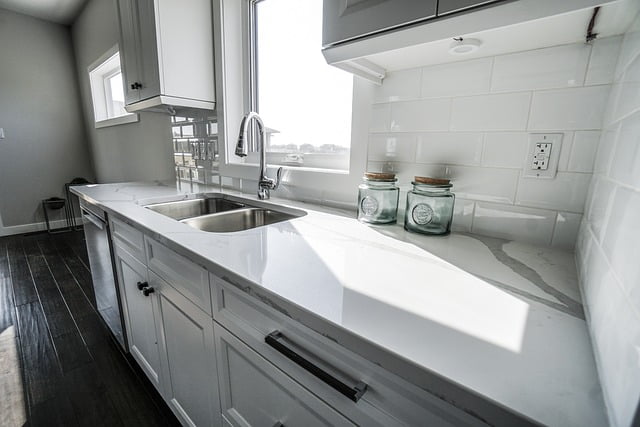 When choosing a farmhouse kitchen sink, it is important to consider the pros and cons of drop-in vs. undermount sinks. Drop-in sinks are easier to install as they simply drop into the countertop cutout, however, they can be more difficult to clean due to their recessed nature.
Undermount sinks, on the other hand, are mounted below the countertop surface for a seamless aesthetic but require a bit more installation effort. Additionally, undermount sinks may not be compatible with certain countertop materials such as laminate or tile.
Ultimately both types of sinks offer great style and functionality for your kitchen and should be considered depending on your specific needs and budget.
Kitchen Layout and Workflow Considerations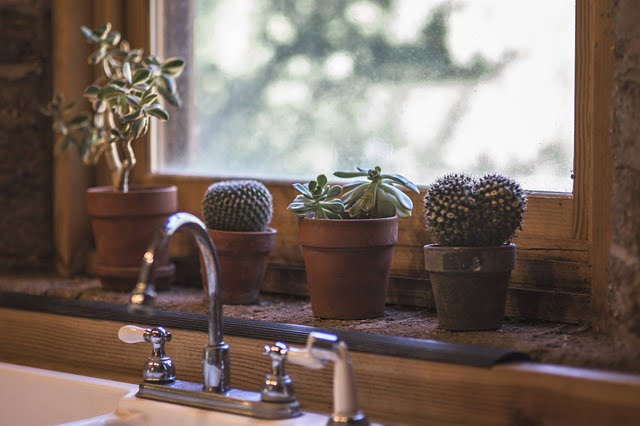 Before investing in a farmhouse kitchen sink, it is important to consider the layout and workflow of your kitchen. Ideally, the sink should be located close to both your dishwasher and refrigerator for convenience when unloading groceries or prepping meals.
Additionally, the sink should be placed near a window for natural light and ventilation, as well as an electrical outlet for appliances such as blenders or mixers.
Finally, think about counter space around the sink to ensure there is enough room to prepare food and clean dishes without feeling cluttered. With these considerations in mind you can find the perfect farmhouse kitchen sink that not only looks great but also fits perfectly into your existing layout!
Fireclay Sink
Fireclay sinks are a popular choice for farmhouse kitchens, thanks to their glossy white finish and incredible durability. Fireclay is made from durable clay and minerals, which are fired at high temperatures to create a hard surface that is resistant to chips and cracking. The material also has natural antimicrobial properties, making it an ideal choice for those who want added protection against bacteria.
Fireclay sinks come in both single and double bowl sizes, allowing you to choose the right one for your space. When properly maintained, fireclay sinks can last for decades with minimal wear and tear. For best results, use a soft cloth or sponge when cleaning and avoid harsh chemicals or abrasive cleaners.
Stainless Steel Farmhouse Sink
Stainless steel farmhouse sinks are a great choice for those looking for a modern look that is both stylish and practical. Stainless steel is a durable material that won't rust or corrode over time, making it an ideal option for the high-traffic kitchen.
These sinks come in a variety of sizes and configurations, allowing you to pick the perfect fit for your kitchen. The evenly distributed curves of these sinks provide an attractive appearance while also allowing water to drain more quickly.
When properly maintained, stainless steel farmhouse sinks will stay looking like new for years to come. To keep yours looking its best, use a soft cloth or sponge when cleaning and avoid harsh chemicals or abrasive cleaners.